Hardwood designs – unique parquets and deckings
LaMadera supplies selected hardwood for interior and exterior use
Various species of precious wood are available. Our range includes hardwoods like Golden Teak from best Asian sources, European oak, mahogany, walnut and other outstanding wood floorings as well as authentic Retro planks and reclaimed parquet from wine barrels and old teak.
LaMadera finest Hardwood decking
Residential decking, commercial decking, walkways, pool solutions or ship decks, we have it all in such a perfect quality that we call this range: Garden Parquet. More than a decking, it's your living room floor in the green. Especially done in Birmese teak with different grains and in customized dimensions. Long time experienced in real ship deck design with a black rubber joint from FEQ (First European Quality) up to Super decking.
Based on a steady stock of solid standard parquets and best quality timber we supply all that you are dreaming of if it's about bathroom design, solid teak flooring and decoration. Ship lap flooring in various dimensions, siding, skirting, countertops and all accessory needed, we have it all. If not, we produce it.
From decking and margin boards to interior decoration. Prefabricated decking panels, grating and timber, we provide ship owners, ship yards and professional contractors with best qualities on time world-wide.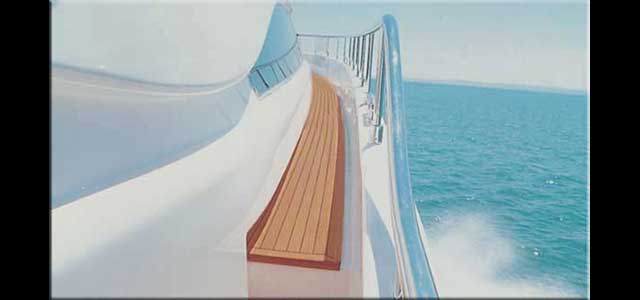 We deliver outstanding decoration highlights for your wooden flooring- All handmade, no laser cutting, Mastro Vitruvio is combining reclaimed wood and other precious materials as ceramics, glass, gems etc to high-class marquetry. Italian design to crown your parquet.
LaMadera 100% solid hardwood floors = 100% Nature. The beauty of nature for a lifetime. Premium selected hardwood, luxurious, designed to provide the look you want.